Tenocolumn Method
Deep mixing processing method with high strength and low residual soil.
About The Tenocolumn Method
Tenocolumn method is a deep-mixing processing method formed by stirring and mixing solidifying material liquid with the existing soil while injecting cement-based solidifying material (solidifying material liquid) made into a slurry at the in-situ position. This method is flexible and has a wide range of uses, including foundations for building structures, soil retaining, prevention of uneven settlement, and measures against liquefaction and arc sliding.
Features
For constructing high-quality columns.

By effectively stirring and mixing the soil, the Tenoblade (co-rotation prevention wing) forms a column of uniform strength for any soil quality.

Satisfying needs through an extensive lineup.

Tenox can manufacture column diameter ranging from 400 mm to 2,600 mm (Technology Review and Certification has been acquired). Tenox also offers construction equipment from 8 tons to 135 tons, and users can select according to the construction specifications and onsite conditions.

System for reliable construction management (Super System)

In the column building process, real-time management is performed for the number of times of stirring and mixing of excavation and stirring heads, the amount of added solidifying material, and the amount of work. This makes is possible to reduce the amount of cement used, shorten the construction period, and reduce costs.

An environmentally-friendly method.

This method has low vibration and low noise, and therefore has little impact on the surrounding environment. Furthermore, since the column is built to solidify the original soil, there is no groundwater pollution or secondary pollution.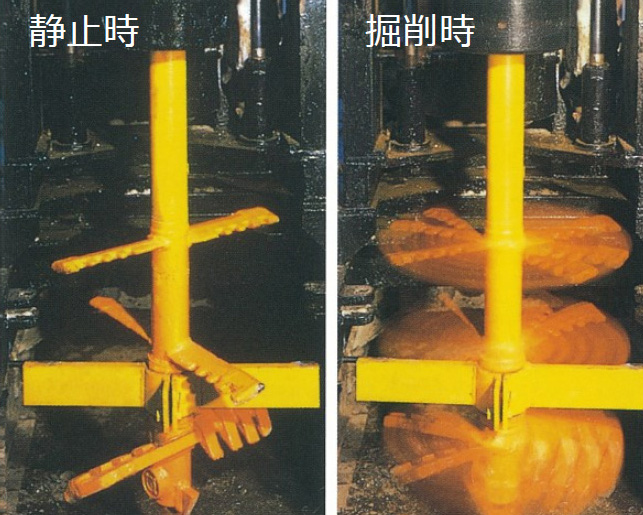 Drilling/mixing head and Tenoblade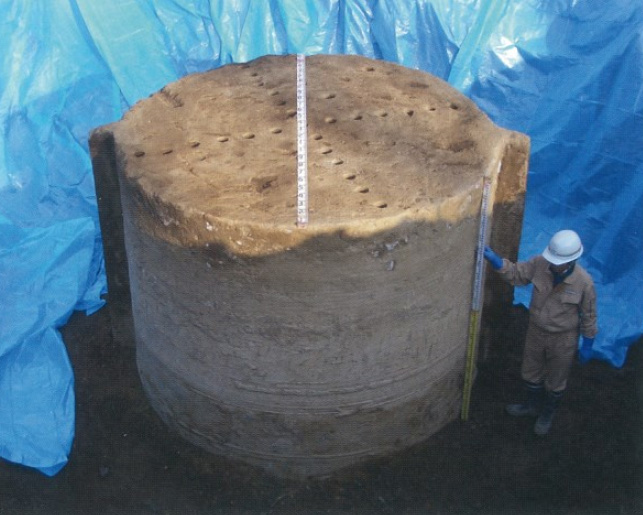 Tenocolumn digging situation
Construction Methods

The excavator and agitator are set on the column core.
The excavator stirrer is advanced via empty drilling to the specified foundation bottom level.
When the foundation bottom level is reached, solidifying material liquid is injected from the tip of the excavator and agitator, and the excavation is performed while stirring and mixing with the original soil.
After excavation is performed to the specified tip level, the tip is kneaded.
The construction is completed by withdrawing the excavator and agitator with reverse rotation.
Select by load/soil conditions
Civil engineering structures
Support for buildings
Civil engineering structures
Reinforce earthquake resistance
Prevent soil liquefaction
Reduce environmental load
Prevent landslides
Pile Method
EAZET Method
HiFB Method
RODEX Method
Ground improvement method
Column Aproach Method
Multiwall Method
WIB Method
BASE BALANCE Method
CDM-LODIC Method
SAVE COMPOSER Method