TOFT Method
Liquefaction-resistant grid-pattern soil improvement
About The TOFT Method
By performing soil improvement in a grid-pattern for sandy ground which may be prone to liquefaction caused by major earthquakes, this construction method suppresses shear deformation of sandy ground surrounded by the grid and prevents an increase in excess pore water pressure.
Principle of the anti-liquefaction effect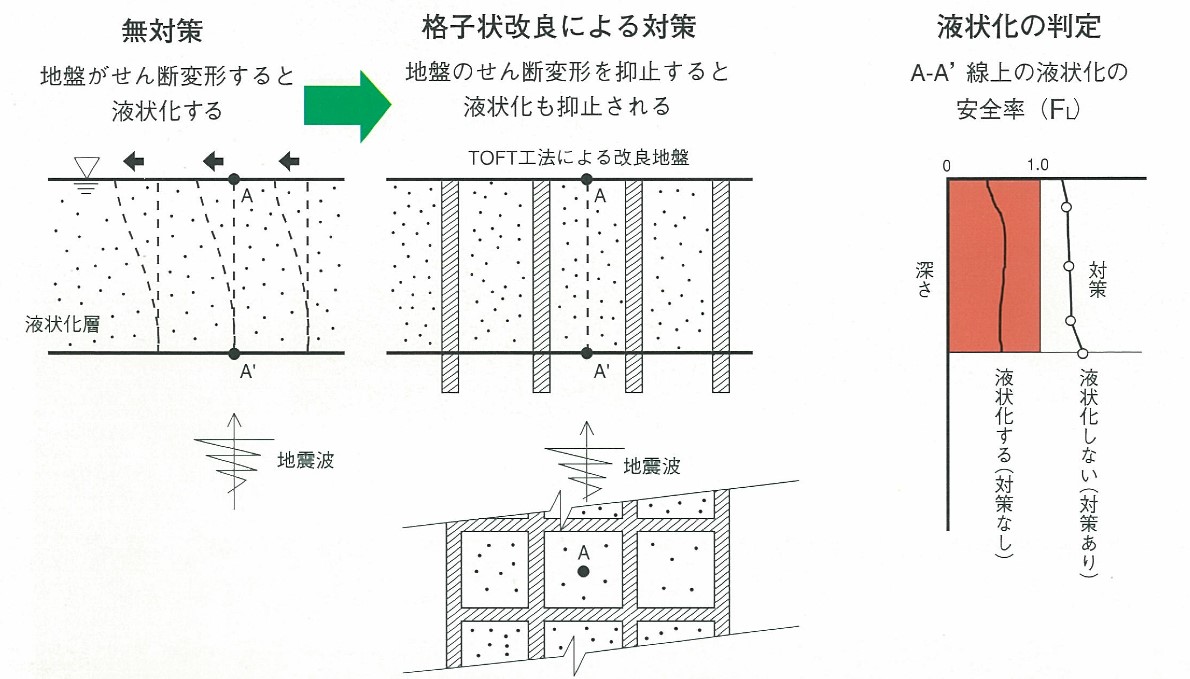 Features
By using a grid for the improvement shape, the structure can be made more economical.
Tenox possesses the optimum design technology for anti-liquefaction measures.
Since there is very little vibration and noise, construction can be performed close to urban areas and structures.
Tenox provides stable construction quality by using our own unique construction management system.
Select by load/soil conditions
Civil engineering structures
Support for buildings
Civil engineering structures
Reinforce earthquake resistance
Prevent soil liquefaction
Reduce environmental load
Prevent landslides
Pile Method
EAZET Method
HiFB Method
RODEX Method
Ground improvement method
Column Aproach Method
Multiwall Method
WIB Method
BASE BALANCE Method
CDM-LODIC Method
SAVE COMPOSER Method