Pure Pile Method
Pile-shaped soil reinforcement method for detached homes
About The Pure Pile Method
Pure Pile Method is a soil reinforcement method for building high-quality cement milk pillars that do not contain soil by withdrawing the rod while injecting cement milk. Tenox possesses a construction record of over 50,000 projects, mainly in detached houses.
Features
Supports any soil characteristics.

Unlike the soil improvement method, the soil and cement milk are not agitated and mixed. Therefore, it is possible to build high-strength and high-quality pillars in humus soil layers and viscous soil layers.

Facilitates construction management.

The special rod is rotationally press-fitted to the specified depth and withdrawal is completed while injecting cement milk. Fast and reliable construction is possible without loosening the ground.

Almost no remaining soil.

Since the straight rod has no soil removal mechanism, there is almost no remaining soil. This means that there is no need to secure a space for remaining soil, and the worksite and surrounding roads are not dirtied when carrying the soil out.

Construction method providing cost advantages.

Since the construction period is short and the cost of remaining soil treatment is low, it is possible to perform construction at a lower cost than the soil improvement method and blade steel pipe pile method used for housing foundations.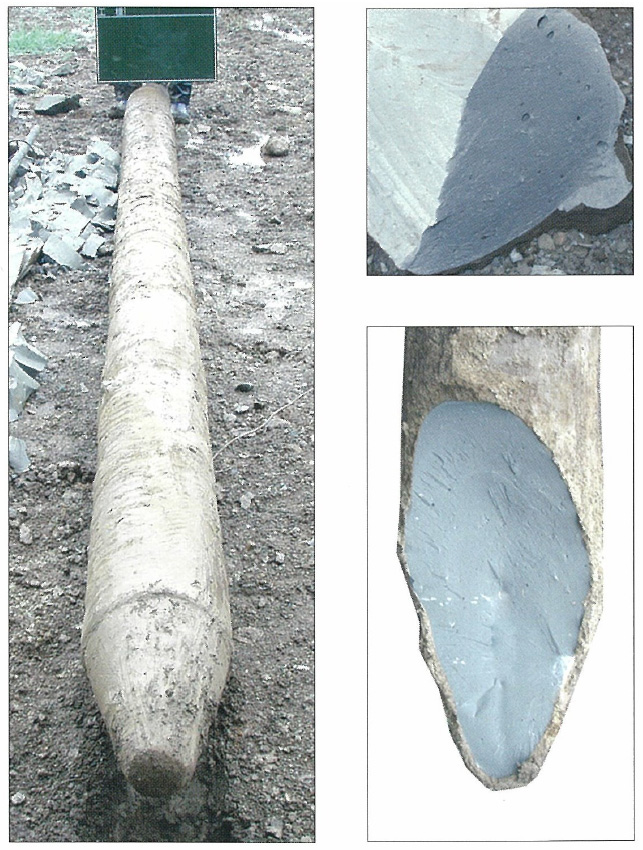 Purepile dug up(effective diameter 200 mm)
Construction Methods

Alignment
Rotational press fitting of the rod to a specified depth
Holds for approx. 30 seconds while injecting cement milk
Withdrawal while injecting cement milk
Adjustment of pillar top level
Select by load/soil conditions
Civil engineering structures
Support for buildings
Civil engineering structures
Reinforce earthquake resistance
Prevent soil liquefaction
Reduce environmental load
Prevent landslides
Pile Method
EAZET Method
HiFB Method
RODEX Method
Ground improvement method
Column Aproach Method
Multiwall Method
WIB Method
BASE BALANCE Method
CDM-LODIC Method
SAVE COMPOSER Method